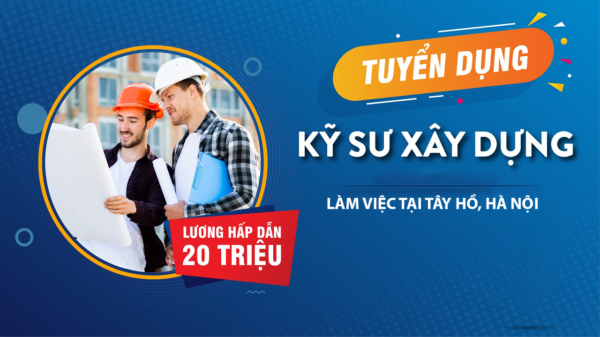 Vinadic M&E needs to recruit 02 Water Supply and Sewerage Engineers working on the 4th floor, Vuon Dao Building, 689 Lac Long Quan, Tay Ho, Hanoi.
Request
Graduated from university majoring in World University, Engineering system of schools: the University of Civil Engineering, University of Science and Technology, University of Transport…
A number of years of experience: Over 03-05 years, of which at least 02 years of work related to volume: ShopDrawing, dissection of construction volume, contractor volume…
Has good expertise in the musculoskeletal system. Experience in M&E construction of high-rise buildings is preferred.
Preference will be given to candidates who know how to use Revit.
Right
Negotiable salary: 13-17 million;
Enjoy social insurance and health insurance benefits according to the company's regulations.
Job description
Review design, drawings ShopDrawing Water Supply, and Sewerage system.
Inspect, dissect the volume and meet the technical requirements of water supply and drainage items. Proposing the best solution
Support ShopDrawing, T&C work of Air-Conditioning, Ventilation, and Water Supply and Sewerage systems in projects when needed.
Contact Info
Interested candidates, please send your CV via email: tuyendung.me@vinadic.vn with the subject line [Full name – Position applied for – Location you want to apply for].