On the afternoon of April 15, the investor GP Invest held the inauguration ceremony of The Nine building at 09 Pham Van Dong.
The ceremony was attended by investors, shareholders, construction contractors as well as customers.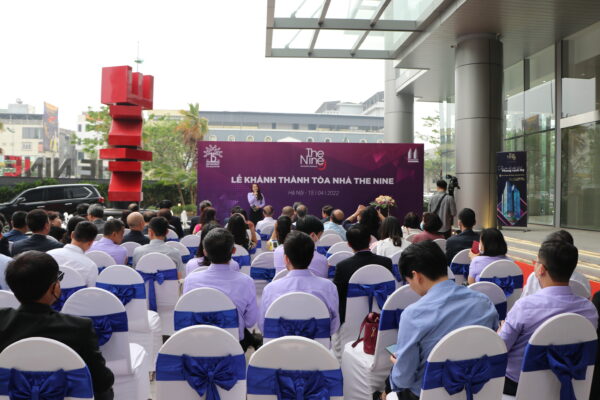 After 2 years of construction, undergoing many rigorous acceptance tests on apartment quality, fire protection system, M&E electromechanical system, etc., the project has completed the final steps and handed over the house in January 2022.
At the ceremony, Mr. Nguyen Minh Nhat – Deputy General Director of Vinadic M&E cum Project Director of The Nine shared his feelings during the construction and completion of the project as the representative of the General Contractor of the M&E system. M&E: "The project took place during a time of the strong covid outbreak, which seriously affected personnel and construction progress. In particular, during the third outbreak, the command board maintained 60% and the staff at 60-70% due to being infected with covid. In order to bring the project to the finish line on schedule, the brothers were united in determination and made great efforts. The determination has also been recognized and rewarded by the investor.
As a result, Viandic M&E has completed 3 important milestones: Powering on on time, successful acceptance of fire protection, and completion to hand over to residents for use.
In addition to The Nine project, the HD Moon and Green Park projects built by Vinadic M&E are also in the process of handing over. Besides, the projects that are being implemented can be mentioned as the ethnic hotel project, the Seraphin waste power plant project, and others."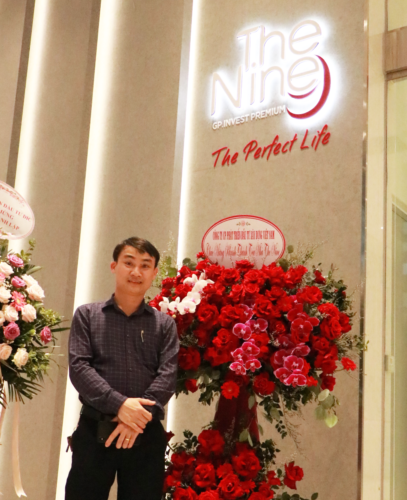 When asked about the promise to the investor, Mr. Nhat said: "During this period, contractors in general and Vinadic M&E, in particular, faced many difficulties in terms of personnel; The impact of the epidemic caused the project to be delayed for 2 months to stop construction due to the blockade order of the state agency; However, in order to keep the promise to the investor, Vinadic M&E still strives to make up for progress while still ensuring the quality of handing over to the investor on schedule and trying to promote available strengths and available resources within the Group such as EUROPIPE plastic pipes, VONTA electrical equipment, etc. to ensure the progress and strict requirements of the project."
Also at the ceremony, Mr. Pham Trung Kien – General Director of Vinadic M&E – representative of the general contractor for M&E system construction cut the ribbon with the investor, shareholders, and other contractors.