Overcoming many other contractors, VINADIC M&E excellently became the M&E contractor for the project of Ethnic Hotel.
The investment project to build Ethnic Hotel is one of the key projects of the Committee of the People's Committee in the current period. The project was approved by the Minister, Chairman of the Committee for Ethnic Minorities in 2015 with the scale of construction investment to ensure the operational functions of hotels, apartments for rent, offices for rent, and commercial centers. Up to now, KSDT has completed the construction of the underground part and the rough masonry with 4 basements and 24 floors, basically done according to the set schedule.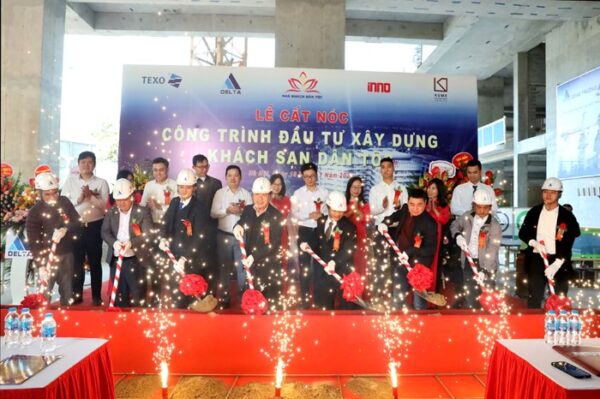 The ethnic Hotel project was built at 349 Doi Can, in a prime location with 2 fronts close to the administrative center of Hanoi. The hotel is designed and built according to a breakthrough architecture in terms of urban architectural solutions, after completion, it will become a hotel of a large scale, creating an architectural highlight for Hanoi City, and at the same time pride of the people of ethnic minorities, officials doing ethnic work in the localities when visiting and working in Hanoi is also the pride of the collective leaders, civil servants and public employees of the Ethnic Guest House and of the entire People's Committee of the National People's Committee.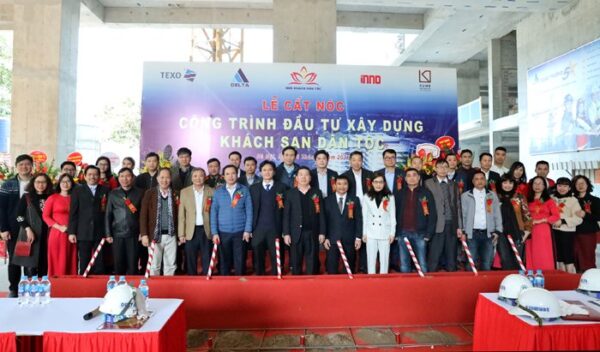 As a key project of the UBDT, the quality of the work and each stage of construction is paid close attention to. Beyond many contractors, with prestige, professionalism, and construction quality, Vinadic ME has excellently become the M&E contractor in this key project.
The construction status will be continuously updated by us in the next articles, don't miss it.