In Vietnam, it is rare for a construction corporation to own an ecosystem that ranges from a material factory to construction and installation. With foresight, AMACCAO has built a complete ecosystem, in which VINADIC M&E (general contractor for high-quality M&E works) is an important piece of the puzzle.
An important piece in every project
M&E is a very promising industry because the speed of urbanization and industrial production development in Vietnam is very high, especially when the industry, construction, and real estate are growing rapidly and increasingly demanding. high in the quality of finishing as well as the comfort level of the work.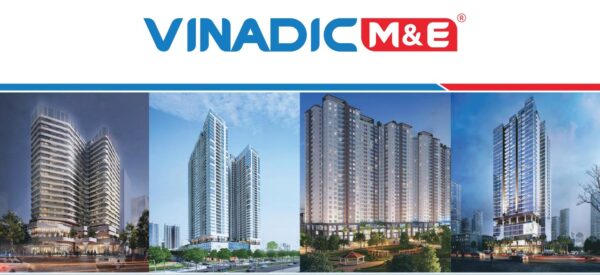 As the core system, which is considered the blood vessel providing the life source for the whole building, the electromechanical system includes many systems such as an electrical system, electrical control system, air-conditioning system, ventilation, supply, and drainage system. water, communication, and fire protection. In terms of value, the electromechanical systems of a building usually account for a large proportion, about 30-70% of the total investment value in construction, depending on the level of investment in the comfort and modernity of the projects. judgment.
Over the years, many projects, despite good construction quality, were built by low-quality M&E contractors – leading to a series of errors during operation. This is also the cause of many lawsuits between home buyers and investors lasting many years.
Therefore, many construction owners are increasingly focusing on choosing professional, experienced, and highly qualified M&E contractors, located in a large ecosystem of mutually supportive units.
An important piece in the ecosystem of AMACCAO Group
Obviously, a synchronously installed electromechanical system, meeting high-quality standards with interoperable parts, and operating efficiently, economically, and flexibly is considered the key to safety, convenience, and reliability. reliability and stability of the works.
Therefore, today, reputable investors all set very high requirements for contractors to build M&E systems, creating opportunities for professional and methodical businesses in this field.
In response to the market demand as well as from the internal development of AMACCAO Group, VINADIC Electromechanical Joint Stock Company (VINADIC M&E) was born to meet the requirement of being a member unit specializing in the construction of mechanical systems. electricity for the project, and is in charge of the electromechanical segment of the Group.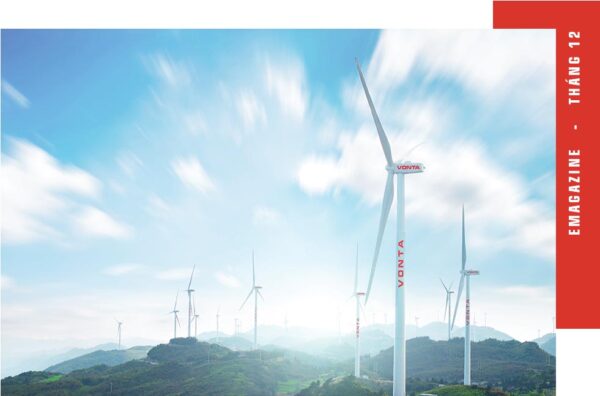 In fact, VINADIC M&E was separated from Vietnam Construction Investment Development Joint Stock Company (VINADIC) after a long time of development and growth with an increasing number of projects and great implementation value. The separation and establishment of a company specializing in the field of M&E construction aim to operate independently to ensure the unique characteristics of the M&E field, to be proactive in project implementation, and to thrive to compete with other companies in the same industry.
Inheriting the capacity of facilities, production capacity, a team of engineers, and human resources, on the basis of the strong financial potential and management experience of the group, VINADIC M&E is fully capable and has potential in the field of supply and installation of electromechanical systems for civil, industrial and technical infrastructure. On the way of development, VINADIC M&E has been implementing a series of large projects throughout the country such as General contractor of M&E projects, Ethnic Hotel – a 6-star hotel, and The Nine Project – An apartment complex. American standard apartment in Hanoi, The Zei Project – The leading luxury apartment complex for lifestyle in My Dinh; Green Park Project – High-class apartment complex with fresh living space; AMACCAO Quang Tri wind power project; AVIA Wine and Pure Drinking Water Factory Project – A modern factory using Israel's leading lines and technology in water purification in the world.
The advantage of "standing on the shoulders of giants
The reason for the rapid success of VINADIC M&E can be seen in that since its inception, this M&E contractor has carried a special "genome" with many advantages.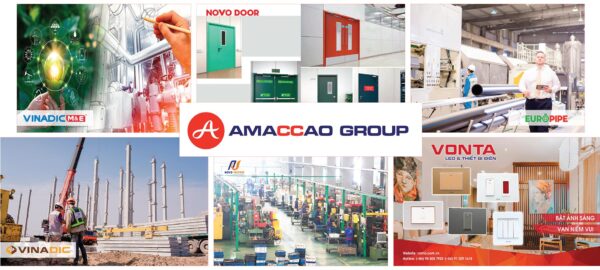 Owning the core personnel is all experienced faces who have managed, supervised, and executed M&E for large projects in Vietnam such as Noi Bai International Airport T2, Van Airport Terminal Rumor…, or the staff who have accompanied VINADIC as well as AMACCAO for 18 years.
In particular, VINADIC M&E is also in the ecosystem of AMACCAO Group – Vietnam's leading construction group, where member companies can support each other on all projects in the most proactive and fastest way. – an extremely rare thing in Vietnam's construction market. Being in the same ecosystem with leading units in the production of equipment and materials in the field of M&E such as EUROPIPE (No. 1 plastic pipes and accessories in the North), VONTA electrical equipment (Top 10 industrial products) Hanoi) or brands such as NOVO DOOR doors, NOVO VIET TIEP faucet valves, etc. will help VINADIC M&E be proactive in the progress of work, ensure adequate supplies as well as control quality. synchronized right from production to construction and installation at the site.
Not only successfully completing the strict requirements of the investors, the strength of VINADIC M&E compared to other M&E contractors is that it also advises the investor to optimize the design to ensure that the project meets the requirements. achieve perfection in terms of quality, technique, aesthetics, and investment costs in accordance with domestic and international standards. In particular, smart solutions for construction methods, equipment supply to optimize operation, easy maintenance, safety, and user-friendliness are also continuously applied in the construction plans. of VINADIC M&E. Thanks to that, even during the peak of the Covid-19 epidemic during the two years 2020 – 2021, VINADIC M&E was still trusted by many investors and assigned to implement a series of large projects.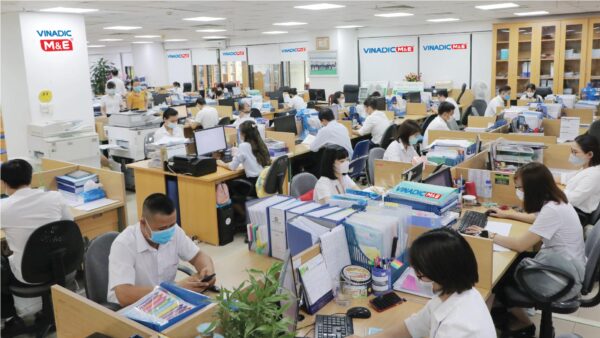 With the mind always wholeheartedly with customers, always putting the interests of customers and project quality first, VINADIC M&E always focuses on the best to complete the project to ensure progress and top quality with cost. most reasonable. Mr. Pham Trung Kien – General Director of VINADIC M&E – said that in the short term, the company aims to do well on each project, on the three most important criteria: quality, construction time, and operational efficiency, in order to create a solid name and reputation, is the first choice in office buildings, commercial centers, apartments, hotels, schools, hospitals… In the long-term, the business strives to enter the Top 3. The best M&E system contractor in Vietnam, specializing in providing medium and high-end projects, selected by well-known and capable investors, contributing to building a good AMACCAO ecosystem. with the orientation to create its own identity in the Vietnamese construction market.
Follow Dân trí