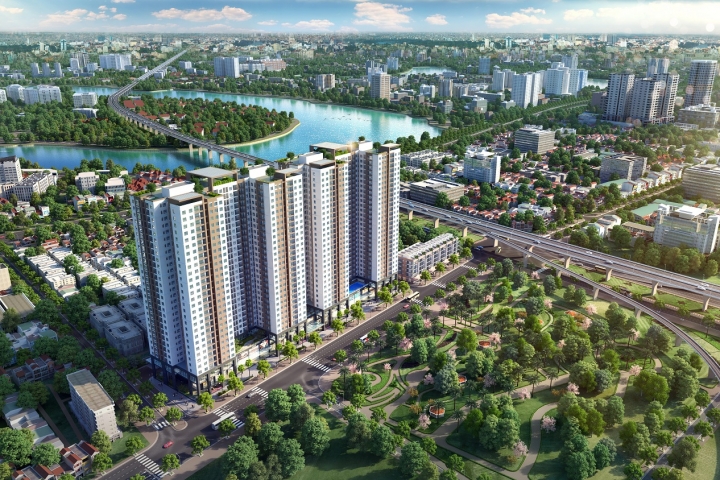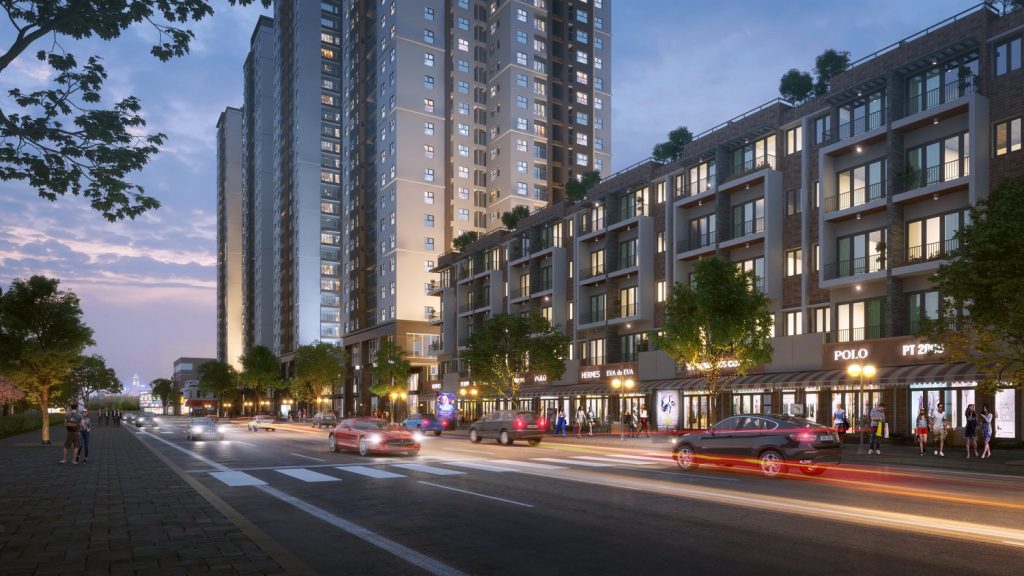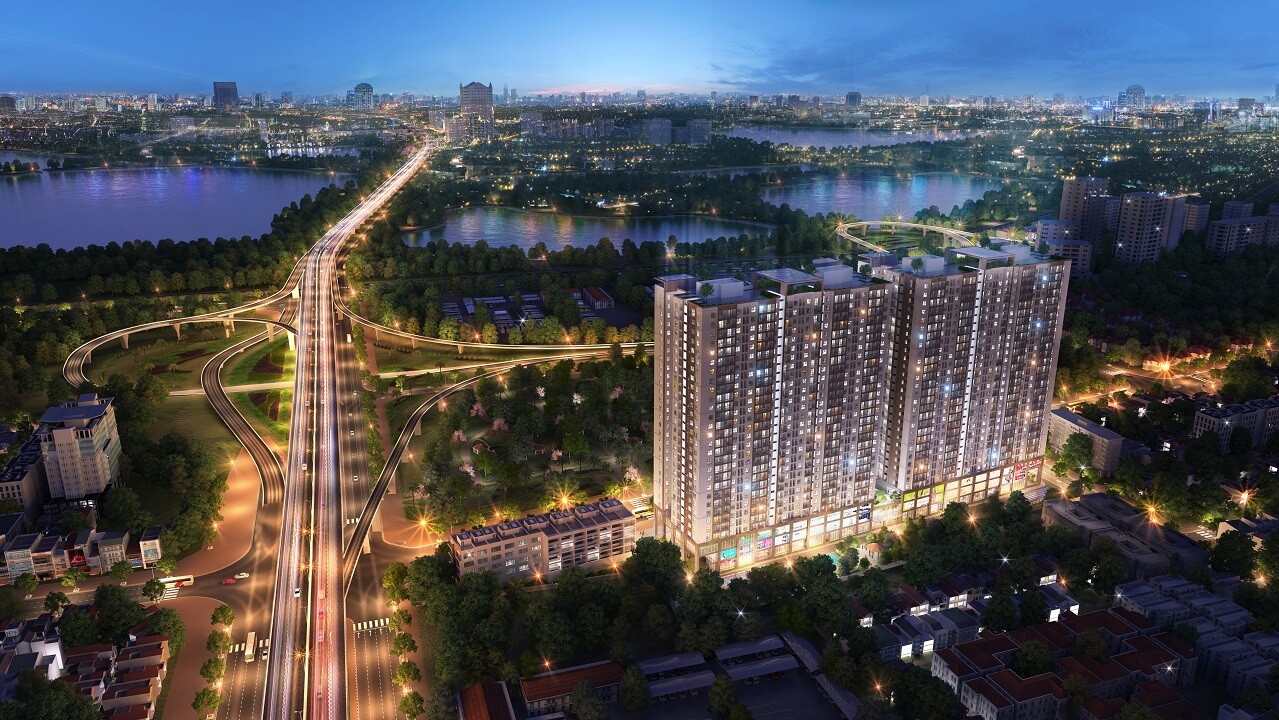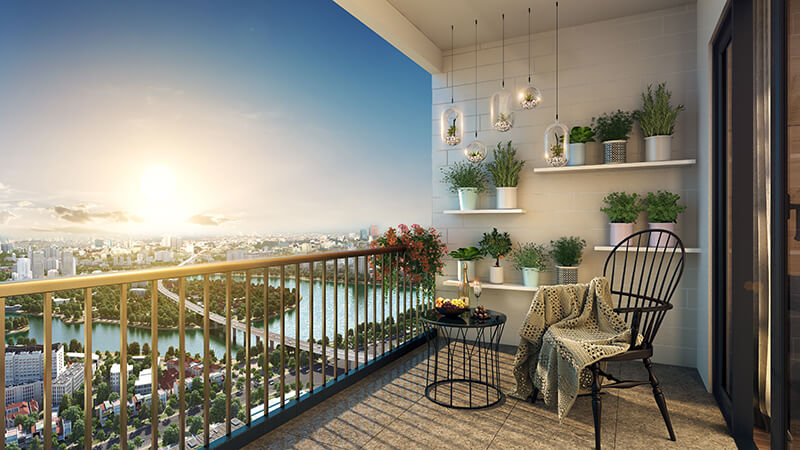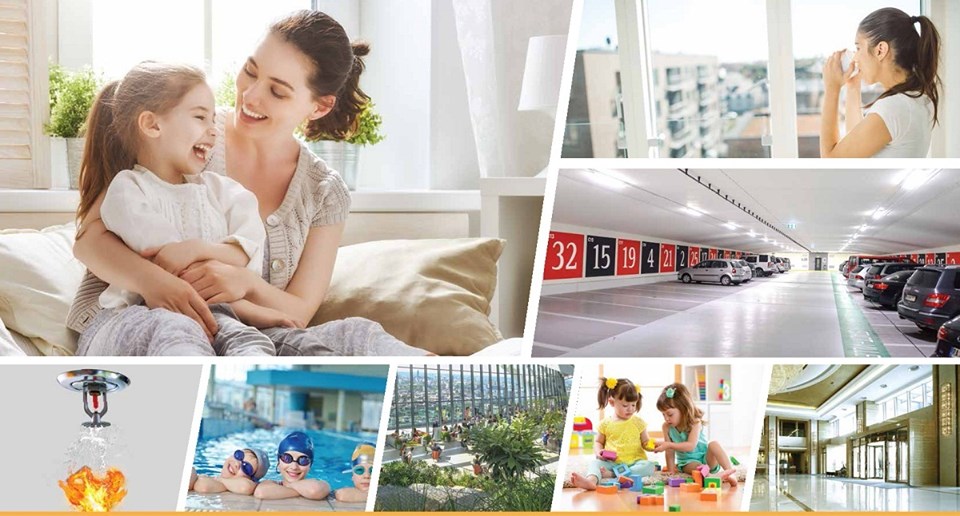 Green Park residential, office and commercial service complex
Address: Hoang Liet Ward – Hoang Mai – Hanoi
Investor: Phuong Dong Co., Ltd
Scale: 3 basements and 2 buildings with 29 floors, 1248 apartments
Categories: Supply and Installation of electrical systems, Water supply and drainage, light electricity and apartment ventilation
Contract value: 215 billion VND
Implementation period: 02/2020 – 04/2021
Overview
Orient Green Park is a green apartment project located at 1 Tran Thu Do, a prime location in the heart of Linh Dam lake and Yen So park – the green lung of the area. Possessing developed infrastructure and a unique green internal campus, the project promises to be an ideal place for residents in the South of Hanoi area.
The central golden position in the South of Hanoi
Phuong Dong Green Park project is located at 1 Tran Thu Do street, in the center of Hoang Mai district, adjacent to the important traffic axis Phap Van – Giai Phong. The project not only possesses a beautiful view, a convenient transportation system, but also an important connection point on the southern gateway traffic system of the capital.
From Phuong Dong Green Park apartment, residents not only easily move to the key areas of Hoang Mai, Hai Ba Trung, and Thanh Xuan districts, but also convenient in moving to the southern provinces of Hanoi such as Ha Nam, Ninh Binh, Nam Dinh cross National Highway 1A and the provinces to the east of the capital such as Hung Yen, Hai Duong, Hai Phong through Thanh Tri bridge to National Highway 5.
Modern regional utilities
Located between the inner city areas and the southern areas of Hanoi city, Phuong Dong Green Park possesses many outstanding advantages.
Wishing to bring new experiences, comfortable and classy life to future residents, Phuong Dong Group has created a Phuong Dong Green Park – a complete home in the midst of a fresh green space filled with conveniences. useful. Not too hasty, nor too slow, the rhythm of life here is inherently pure and full of emotions in all the meticulously cared for relaxing spaces full of enjoyment.
Trendy design – Panorama view right on the balcony of the apartment
As a true home in the middle of nature, the living space at Phuong Dong Green Park project is taken care of more carefully with smart design and modern interior system but still retains coziness. From the panoramic view right at the balcony of each apartment, residents will be able to freely watch and relax to feel that everything out there is shimmering with colors.
The apartments at Phuong Dong Green Park include 1 to 3 bedrooms (from 52 – 97m2), the living room design has a large balcony loggia, connecting with the dining area into a common space creating an open feeling, airy. The bedrooms are designed with large windows opening towards the natural space of Yen So park and Phap Van urban area, bringing to the body abundant energy.